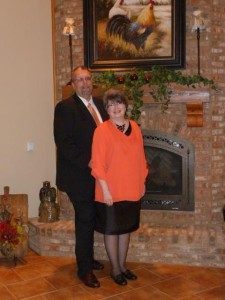 Pastor James was called to lead First Baptist Church in November 2022. Prior to arriving at FBC, Pastor James has pastored in Southwest Virginia and in both Middle and West Tennessee. He was saved at the age of 12 and he answered the call to preach in 2004. In addition to serving as pastor to the members of FBC, he is also involved in the associational work and has previously served Tennessee Baptist as one of the director of the Tennessee Baptist Mission Board.
Pastor James holds both a Masters (M.Min) and Doctorate (D.Min) degree in Ministry from Andersonville Theological Seminary and a Masters in Christian Studies (M.A.C.S) from Luther Rice Seminary.
Pastor James has been married to his beautiful wife, Sonya, since 1989 who serves as an accountant for the state of Tennessee and who actively serves by his side in many capacities. They have one son (Andrew) who currently resides in the Smyrna, Tennessee with his wife (Molly) and one granddaughter (Ellie).